Belarusian experts discussed cooperation in the field of forensic examination with colleagues from Turkey
The delegation of the Ministry of Justice of the Republic of Turkey visited the State Committee on November, 5. The delegation was headed by the Deputy Minister of Justice of the Republic of Turkey Ugurkhan Kush. The head of the Institute of Forensic Science, Professor, Dr. Yalsin Buyuk, also arrived as a member of the delegation.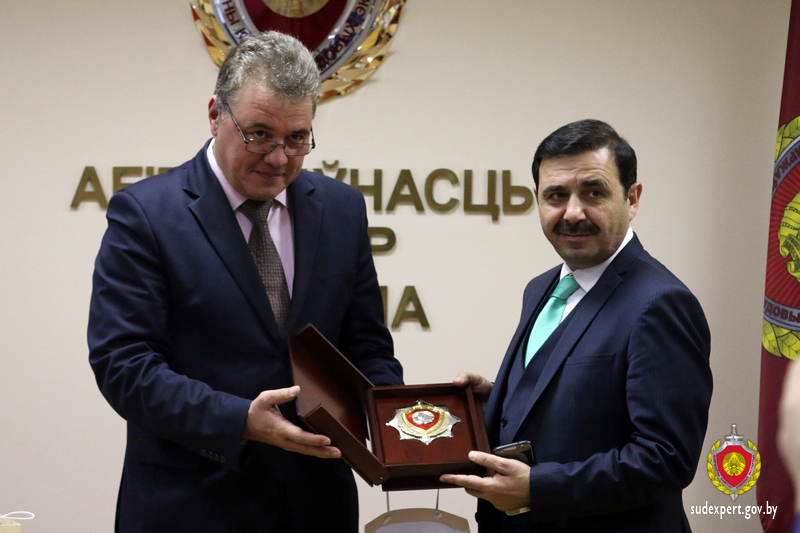 This is the first visit of Turkish colleagues to the State Committee. During the visit, issues of cooperation in the field of forensic examination were discussed, foreign colleagues were demonstrated the capabilities of the State Committee in the field of forensic examination, also the guests got acquainted with the structure of the State Committee.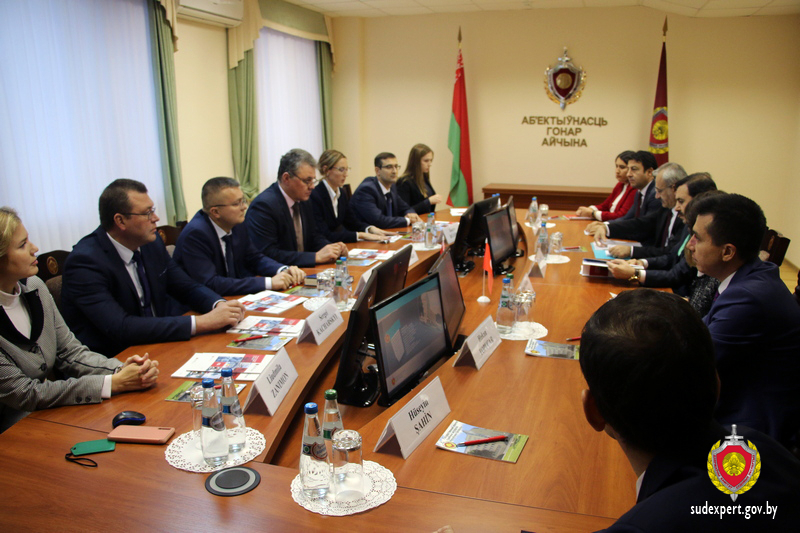 The delegation visited drug examination laboratories, material, substances and items and also chemical studies of substances of unknown nature. The experts of the State Committee talked about the technical equipment of the laboratories and solved expert tasks.
The Turkish side highly appreciated the level of material and technical equipment of expert laboratories. Foreign colleagues particularly noted the level of professional training of Belarusian specialists.
This visit is the first stage in the development of relations with forensic experts of Turkey. The next stage will be the signing of the Agreement of Cooperation and the return visit of Belarusian experts to Turkish colleagues, which is planned for next year.